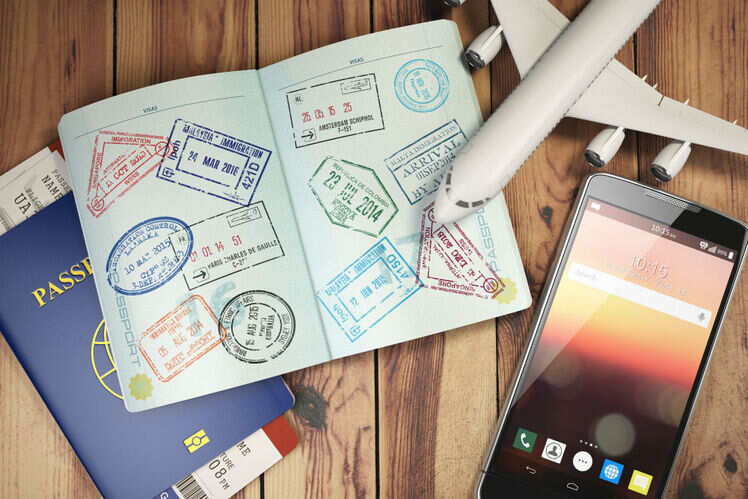 Struggle is real when it comes in applying for a visa, in my case though. Because I have myself an third world passport that is in need to justified the reason(s) why I do want to go in a certain countries or places hence it's really painful to my end when the time I lodging my visa application in any embassies that I wanna go to. Thus mostly I do, is to wait patiently with a prayers that soon the embassy releases the passport it got me a visa labeled to it already which am gonna thankful for when it's happened. I know most of you would relate in this because the agony of waiting ( for the result) is really not a joke at all. Because we already invested our money and our precious time by just having the visa on and even proofing ourselves that we are an bonafide tourist to their country by providing them some sorts of documentations that are sometimes hardly to obtained for.
In my case though, as a freelancer, it does hard for me to provide the certification of employment hence the Tax Forms too from our local Tax revenue office. Because these 2 are the most crucial for me as I don't have a certain clients to work with and my Taxes doesn't declared at all due to my ignorance on how to apply my freelancing job in the government, but I am working on it today. And if you does have the same situation as mine, no worries at all because you can still obtained a visa in several embassies by just providing the cover letter stating why you are lacking of a certain documents, and this one I made for my Japan, South Korea, China, New Zealand and UK Visa and with my surprised all visas got approved.
Hence, let me share with you the format of the cover letter when applying for a visa, especially when stating or writing your further explanation why you cant provide the documents they had required with.
Example:
To: Consular Officer
In line with my Visit Visa requirements, I am unable to provide a certificate of employment and ITR for the reason(s) of:
Or you can also put or address of the Embassy you are writing for, such like this:
THE HONORABLE CONSUL
EMBASSY OF JAPAN
2627 Roxas Boulevard 1300
Pasay City, Philippines
Sub: Ronel Marin ( Your Name), Philippine Passport No. ———, JAPAN Visa for Tourism
Dear Sir/Madam:
I would like to apply for Japan Tourist visa for a very short vacation, 4 days in total. For the reason(s) of:
Just state well your reasoning and support it with your other documents for them to believed your explanations why you aren't able to provide the proper documentations they required with for their visa application.
I hope this post will help you out a bit for your visa preparation and if you wanna get the whole draft I have, you can simply email me using my contact details on the side and I'd be happy to sent it over for you to have an idea on how you can explain your situation well.
Thanks and Good Luck on your Visa application!